What is Laybuy?

Laybuy 

lets you receive your purchase now, and spread the cost over 6 weekly payments interest & fee free!
Simply select the Laybuy payment option when you check out.
Returning customers only need to confirm the order to complete the purchase.
New customers can sign up at checkout and start using Laybuy today.
Your order is processed once the first payment has been made and your payment schedule is established.
Only a sixth of the total order cost is due today. The rest is split over 5 weekly automatic payments on the day of the original purchase.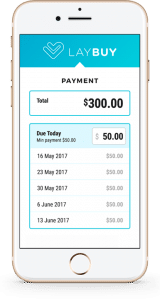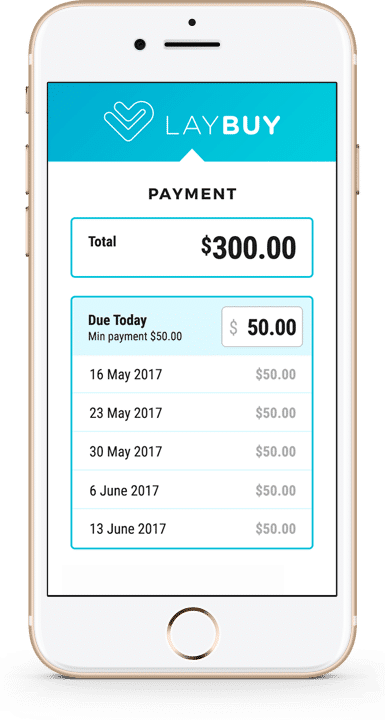 HOW MUCH DOES IT COST?
Nothing! Laybuy is free to use; you will not be charged interest or any fees. Just the total order amount.
HOW DO I SIGN UP?
Just continue to checkout and select Laybuy as your payment option or visit laybuy.com/consumer to create your account.
WHO CAN USE LAYBUY?
Any NZ resident over 18 with a current debit or credit card.
HOW IS MY LIMIT APPROVED?
Your limit is assigned through our instant credit check upon sign up. If you don't have a credit score, Laybuy will assign you with $120. No extra information about you is required!
HOW DO I RETURN MY ORDER?
Simply return your items to the Beautyspot as normal. We'll process the refund through the Laybuy platform and we will credit the funds to your nominated debit or credit card and adjust or cancel your payment schedule as necessary.
IS THERE ANYTHING ELSE I SHOULD KNOW?
A late fee of $10 will be applied to your account 24 hours after a missed payment. You can also spend more than your assigned limit, the excess will be added to your first payment.